Cart-36 handcart allows a single operator to quickly carry out examination of large areas. With Cart-36 GPR measurements are made easier and faster. The cart has durable and reliable design, universal mounting for notebook, 12 inch wheels, built-in odometer in the back right wheel which connects to the GPR placed into its frame. Cart-36 has a minimum size when folded.
The current odometer is a proprietary design and only connects with our GPR's, however if you require a quadrature encoder which can connect with a standard control unit, we can build it since all of our products are made to order.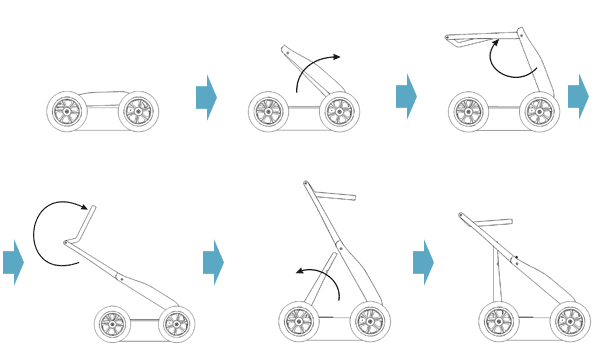 Cart-36 can be used with VIY3-300 and VIY3-700.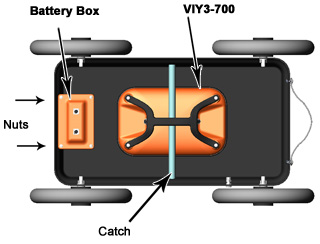 Cart-36 Characteristics
Dimensions (L x W x H), mm:
Operating mode: 1000 x 500 x 970
Transport mode: 845 x 500 x 320
Weight: 12.8 kg
Built in Odometer (Connects to VIY3 Series GPR's)